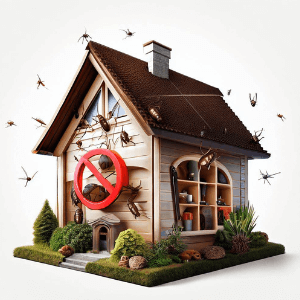 Pest control is crucial to maintaining a healthy and clean environment, especially in a bustling city like St. Catharines. With so many pest control companies vying for your business, choosing the right pest control company for your needs can take time and effort. This piece will review the basics of selecting a reliable St. Catharines pest control service.
First and foremost, experience and expertise are essential for pest control. A company with years of experience in the industry is more likely to have the knowledge and resources needed to eliminate pests from your home or business effectively. Look for a company specializing in the type of pests you need to control, whether it's bed bugs, cockroaches, rodents, ants, spiders, or other problems.
Second, choosing a pest control company that uses safe and environmentally friendly methods is essential. Many conventional pest control methods can be harmful to both humans and the environment, so it's necessary to choose a company that uses alternative methods that are safe and effective.
Third, you should look for a pest control company that offers a warranty or guarantee on their services. This shows they are confident in their abilities and dedicated to giving their clients the best outcomes.
Lastly, look for a pest control company that offers excellent customer service. This means responding quickly, talking clearly, and going above and beyond to ensure the customer is happy.
At Pest Control St. Catharines, we believe these are the key factors that set us apart. With years of knowledge, a focus on safe and ecologically friendly methods, a warranty on our services, and a commitment to exceptional customer service, we're convinced we're the ideal choice for St. Catharines pest treatment.
Contact us today to learn how we can help keep your home or business pest-free!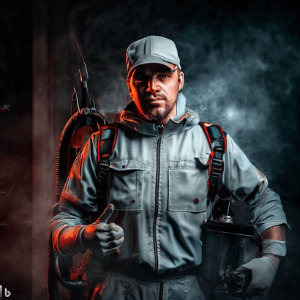 Pest Control St. Catharines: The Trusted Choice for Effective Pest Solutions
Do you want to choose the right pest control company for your home or business in St. Catharines? Look no further than Pest Control St. Catharines!
To assure your safety and comfort, we employ cutting-edge methods and state-of-the-art machinery to eradicate unwanted pests. We've got you covered from bed bugs to cockroaches, rodents to spiders.
Don't let pests take over your space. Choose Pest Control St. Catharines for reliable and efficient pest extermination services. Contact us today for a free estimate!